Client Testimonials for Craig Funeral Home Crematory Memorial Park
"Highly Recommended!
Words can not express the comfort, support and excellent service provided by Craig Funeral Home. All the staff are extremely easy to work with, caring and professional. I highly recommend them! Thank you again for the excellent service you provide."
Xenula A.
St. Augustine, FL
02/19/2019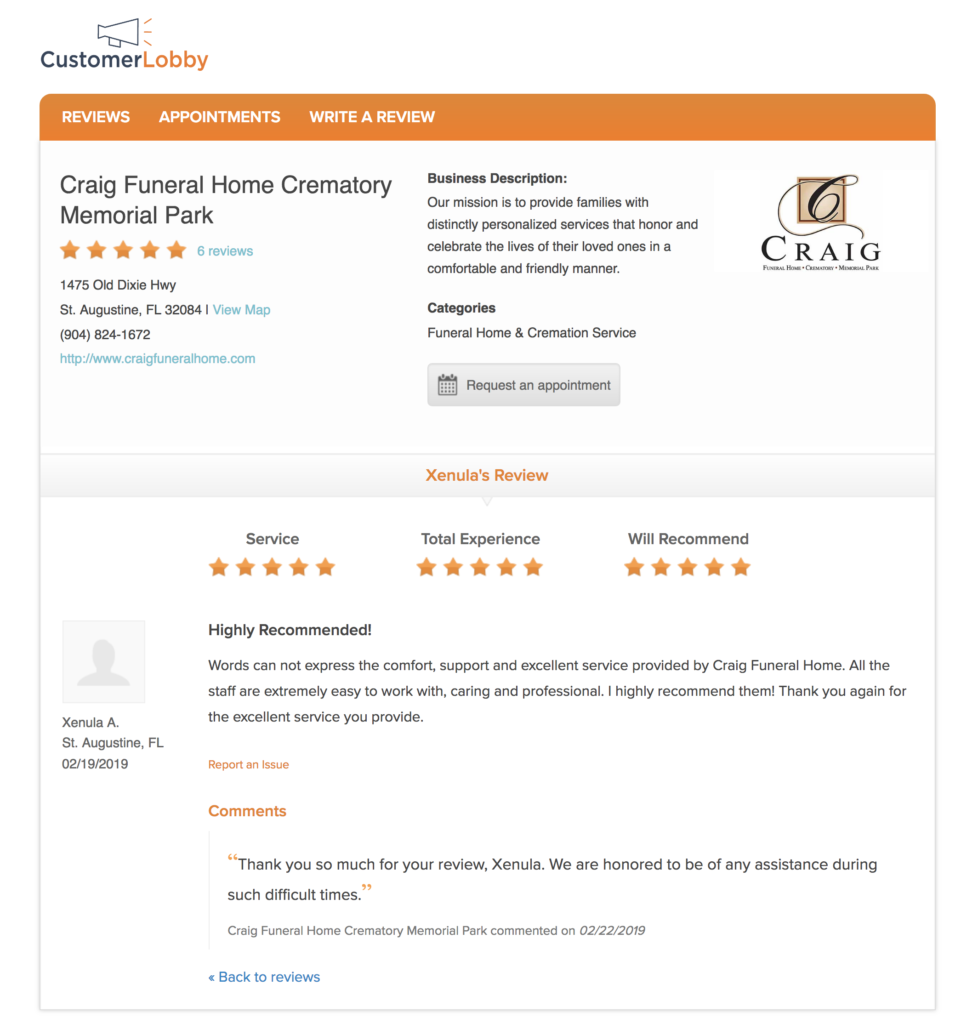 Customer Lobby:
https://www.customerlobby.com/reviews/42231/craig-funeral-home-crematory-memorial-park/write
When you have a free moment and have not done so already, we would love for you to leave a review by clicking the link above. Thank you very much for your time in advance.