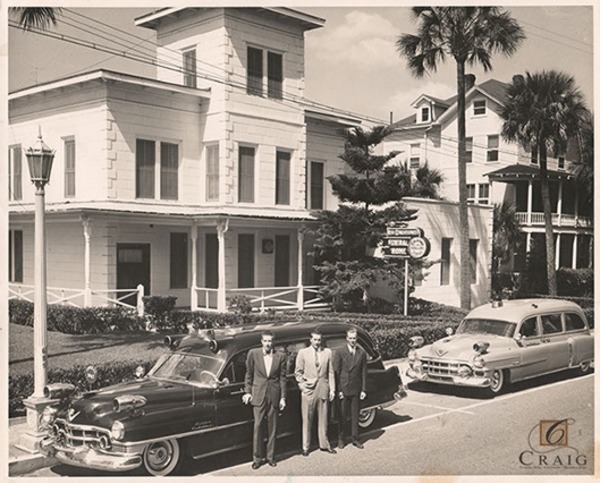 Last year St. Augustine had it's 450th birthday, while Craig Funeral Home Crematory Memorial Park also celebrated 100 years of business, recalling a rich heritage of providing service and lasting memories for the families of the nation's oldest city through four generations.
Many aspects of our business have changed since 1915, when Augustus Hedrick Craig first went to work at L.F. Sanchez Funeral Home, which he later purchased. And yet, many things have remained the same. Personal service, no matter how high-tech the methods may be, has always been and continues to be our first priority. While we look forward to providing healing experiences for our community for years to come, we're proud to take a look back at how our family business has evolved over the years and invite you to share those memories with us by clicking here.
For the first time, Craig Funeral Home Crematory Memorial Park would like to share their collection of historic Saint Augustine photographs to shed light on the development of the beautiful community we live in today.  Click here to learn more.