Client Testimonials for Craig Funeral Home Crematory Memorial Park
"Respectful, caring, and kind, thank you for everything.
Caring attentive staff and a beautiful facility. They really took the time to listen to what I needed and handled the entire process with so much respect and care. Thank you to everyone at Craig Funeral Home; you truly made something extremely difficult, a lot easier for my family and I to get through. We are forever grateful."
Gabriela L.
Saint Augustine, FL
10/24/2018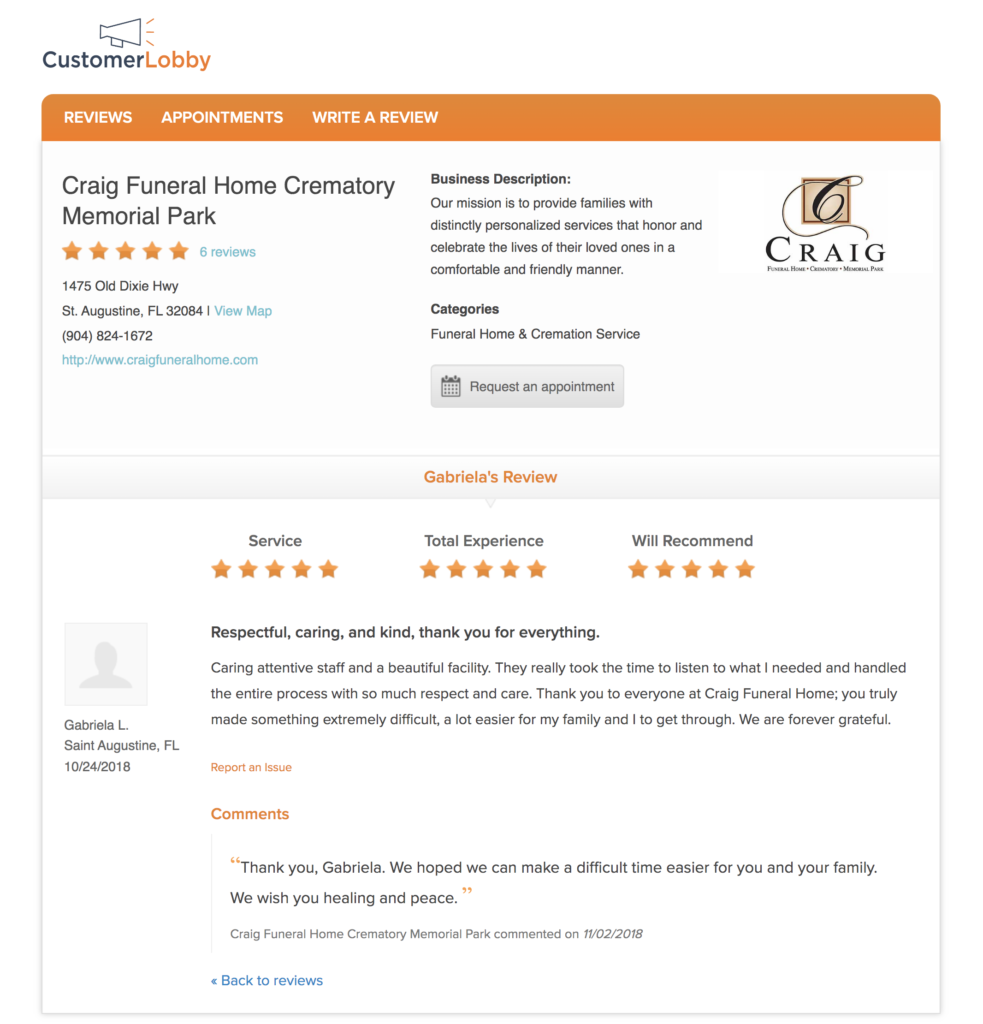 Customer Lobby:
https://www.customerlobby.com/reviews/42231/craig-funeral-home-crematory-memorial-park/write
When you have a free moment and have not done so already, we would love for you to leave a review by clicking the link above. Thank you very much for your time in advance.